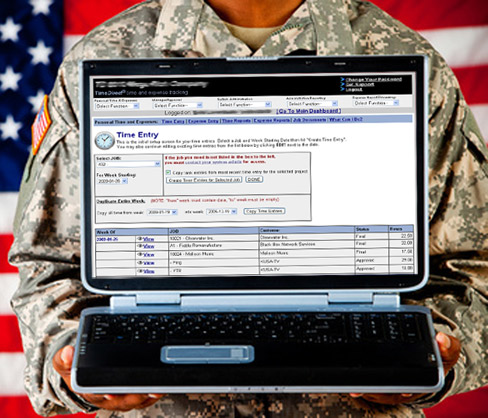 Running a Small Business or Startup Employing Veterans?
Our Online TimeSheets Can Help Boost Your Business
and Strengthen Your Bottom Line.
TimeDirect transcends the typical timesheet and expense management service to become a true asset in your business building arsenal.
TimeDirect will not only track staff hours and expenses with ease, but help land new business, determine profitability of your jobs, and foster better relationships with your customers. U.S. Military user accounts are FREE. Details below.

Who has trusted TimeDirect since 1998?

…plus countless small and growing businesses just like yours